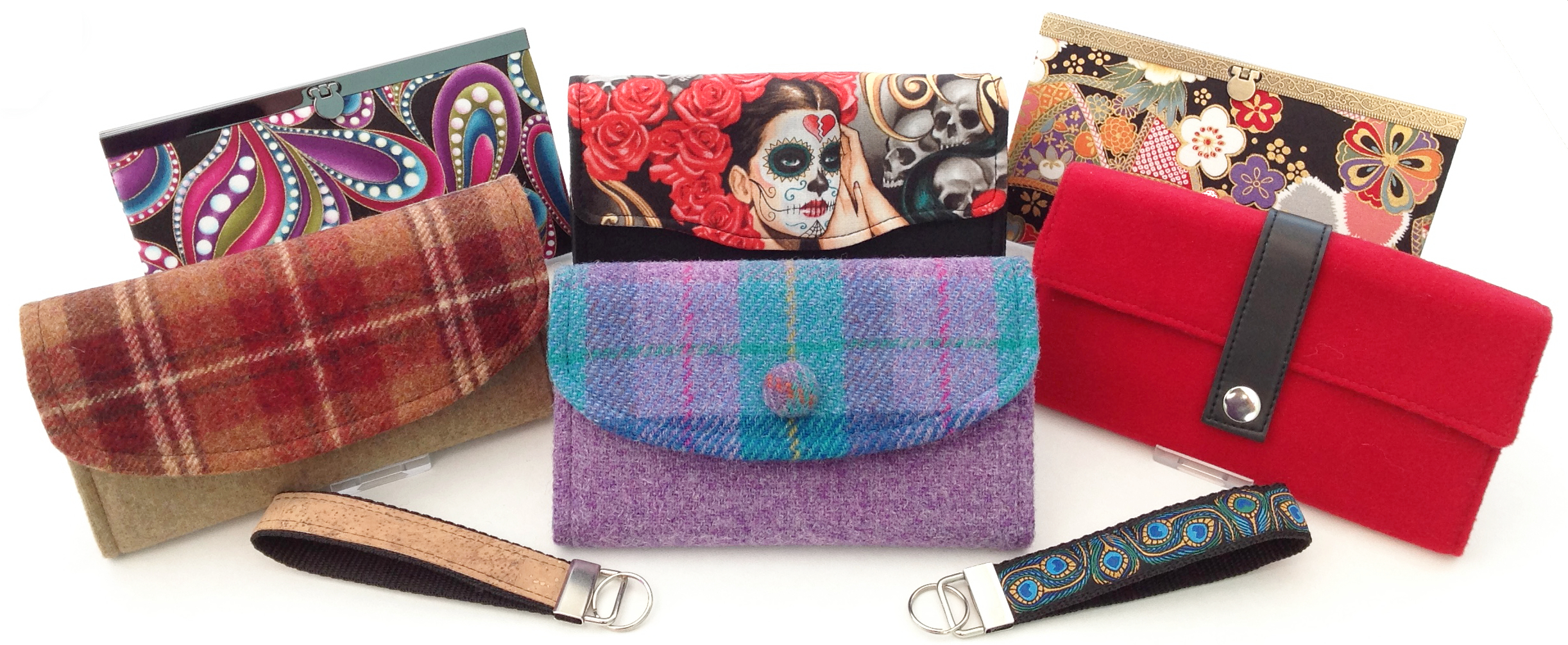 My range of handmade items includes bags, purses, wallets, key fobs, phone wallets, device bags and sleeves, all made in my sewing studio located in beautiful rural Ceredigion.

I am passionate about creating accessories and use a wide range of top quality materials including designer cottons, wool, Harris Tweed, canvas, faux leather and most recently - beautiful cork fabric.

Many of my items are unique or very limited edition, so your purchase could be exclusive to you.

All are carefully produced to give you stylish, eye-catching designs that are also practical and very usable.

Perfect as a gift for someone special or why not treat yourself?
Online Shop: Click Here